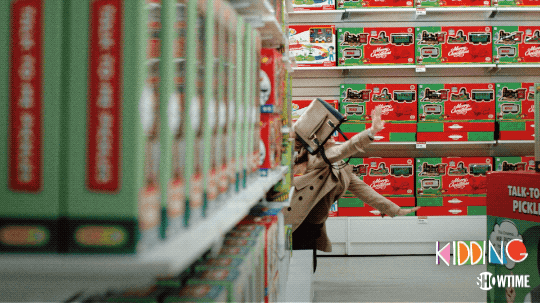 A spot in a mentorship program is a highly coveted commodity amongst aspiring authors, sometimes more competitive even than querying. The publishing world can feel so cut-throat that writers are desperate for anything offering them a leg up. What many might not realize is no mentorship program can guarantee a positive mentoring experience. As with anything, there will be bad eggs who won't follow through on the support they promised to their mentees, or who can just plain cause harm. Below, we'll talk about ways to try to protect yourself from application to actually working with a writer further ahead on the path.
🚩 What are some red flags I should look for when applying for a mentor?
Above all, remember it's not your fault if you don't spot red flags from the start. Oftentimes, it's hard to tell beforehand if a mentor isn't going to work out. But, there are some red flags you can try to keep an eye out for:
1. No communicated timeline and expectations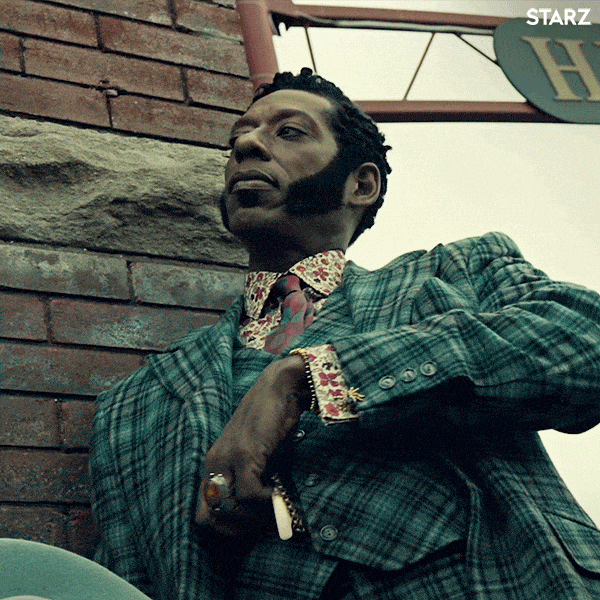 Andy Perez, a previous mentee, said to look out for mentors who don't clearly communicate a timeline of how long they will work with you and when to expect feedback from them. They should also give you an idea of what they intend to help you with. For example, will they just give you one edit letter on your manuscript or will they help with your entire query package and multiple rounds of revisions?
2. Using mentorship to sell editorial services (keep in mind some mentors ARE editors, others are not. But if your interactions with them are always a sales pitch, that's a good indication. If it feels icky, trust your gut!)
Amanda Rawson Hill, middle grade and picture book author and previous mentee and mentor, said another red flag is a mentor who seems to be using their mentoring as a way to sell their editorial services, especially if they don't have the experience to back it up.
3. Bad reputation within the whisper network
This one is important but hard to access if you're new to or less active in the writing community--people don't want to end up in a lawsuit! Nina Grauer, also a previous mentee and the Rogue Mentor mentee liaison manager, said it can be hard to check on a potential mentor's reputation unless you have connections to the "whisper network." You can look through a potential mentor's social media, or you can try checking with previous mentees or anyone you think might know something—but even then you can only find out about someone if they are a "repeat offender."
4. The program you're applying to doesn't have a system for dealing with mentor/mentee issues


Nina added that doing your due diligence on the program you're applying to might be more important than looking into the mentor. That's because when you do end up having problems with a mentor, it's the program that has the power to do something about it.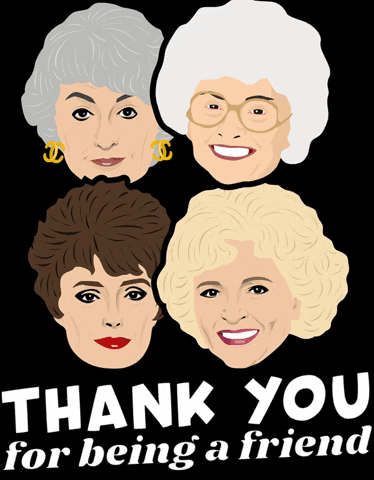 In the case of Rogue Mentor, each mentee is assigned to one of our handful of mentee liaisons. MLs are designated advocates for our mentees who check in throughout the mentorship to make sure things are running smoothly. They are also responsible for reporting any mentor misconduct to the board on behalf of mentees, and can preserve mentee confidentiality to a certain degree.
What should an author who is BIPOC keep in mind when applying to a mentorship?
Andy Perez recommends applying to more mentors who are also BIPOC.
"Even if they don't come from the same group as you, they may be better at handling difficult discussions," she said, "and are probably more aware of their own shortcomings when it comes to biases and how they can help you and your writing."
Sammie Trinidad, previous mentee, said it's important to remember that craft always comes first.
"While identifying as BIPOC is significant in a time where representation is booming, all mentorships, at their core, are still about craft," she said. "Always remember that your story matters. Your voice matters just as much."
She also recommends looking into DVpit to connect with other authors from marginalized communities who might be writing similar stories to you.
What should I do if I run into trouble with my mentor?
Every author who's had a bad experience with a mentor gives the same advice for handling the situation:
Trust your gut, and don't blame yourself.
Amanda Hill's first mentor never ended up reading her book all the way through. Her mentor missed deadlines, and in the end only gave Amanda "a few punctuation fixes in the first pages." Luckily, Amanda had a much better experience the second time around. Still, she wishes she would have gone to someone in charge of the program about her non-responsive mentor rather than thinking the situation was all her fault.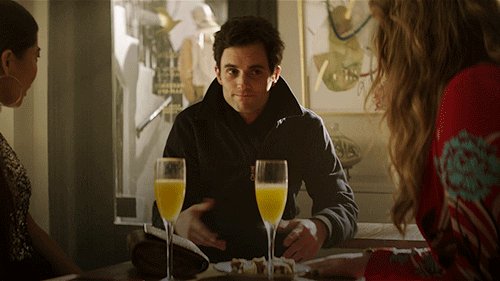 Like all of us, mentors DO have unexpected things come up, but a solid mentor will communicate changes and won't leave you hanging.
Nina Lauer also had problems with her mentor and would assure other mentees that if something feels off, it is.
"I feel like mentees sometimes forget that mentorship contests are for them and not their mentors," Nina said. "They feel like, 'I don't want to ask too much of them.' But your mentor chose to do this because they want to help you. They are here to help you—I don't care how fancy they are."
Mentees can always bring up issues they're having with their mentorship program's board. Rogue Mentor also has Nina as its mentee liaison manager, so mentees can feel more comfortable approaching them about any potential issues.
"It's really daunting to communicate directly to your mentor if you're having a problem," Nina said. "It's also really daunting to go directly to a board, so putting that peer-ish relationship—a buddy relationship—in there I think has been helpful."
As the mentee liaison manager, Nina said, except when concerned for safety, she would never escalate (take a formal complaint to the board) any issue a mentee brings to her without consent.
"It makes them feel safe to talk about things when they're small," they said, "so that they're in touch with you and you can deal with issues if they end up being persistent problems."
What kind of reasonable expectations should a mentee have for their mentor?
This will depend on the mentor. Monica Gribouski and her co-writer Chance Tyer had an amazing experience with their mentor. From the beginning, their mentor went above and beyond.
"She read our book multiple times," Monica said. "She sends us memes about it. She's an incredible cheerleader. She writes incredible edit letters and has regular Zoom calls. We have a Discord with all the people she has mentored. We got incredibly lucky with her."
To this day, Monica and Chance are "genuinely great friends" with their mentor. Beyond this friendship, Monica said because of their mentor's advice they had the confidence to do a big rewrite that brought their book to another level.
But not everyone is so lucky. In general, you should expect:
1. To hear back from and get notes from your mentor in a reasonable time frame.


Your mentor should also tell you what kind of time frame to expect from them. Life happens to everyone, especially in our post-2020 world, so it's understandable that your mentor might not be able to meet the original time frame they give you—but if that happens, they should definitely let you know. Radio silence from your mentor is not normal, and if it persists, tell someone in charge of your program.
2. Your mentor to respect your vision for your book.
At the end of the day, your name will be on the cover, and the book should be what you intended. If some of your mentor's suggested revisions don't jive with you, you don't have to incorporate them—and your mentor should be okay with that.
Don't expect: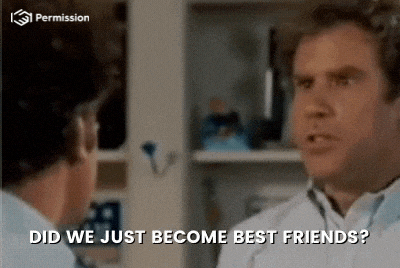 1. You and your mentor to become best friends forever.
Jenna Voris, a previous mentor and mentee, said,
"Above all, it's a professional relationship focused on growing as a writer, not a friendship."
Friendship might happen, but as long as your mentor did their best to help you with your novel, they did their job.
2. Your mentor to refer you to their agent or bring you instant success.
Some mentors might give you a referral, but others might not consider their agent a good fit for you, no matter how much they love your book.
"Don't get into mentorships for the wrong reasons," Nina Grauer said. "Don't be like, 'I want to work with them not because they're going to be good for my book or my style, but because I want their agent.'"
Nina said she thinks mentees should treat a mentorship as a trade pool more than a connection opportunity. A good mentor can, however, help you know which agents might be best to query when you're ready and warn you away from those who might be problematic.
It's also completely normal to get to the end of your mentorship without an agent or book deal. Ultimately, your mentor has no control over and is not responsible for the success of your book. They can only do the best they can to give you advice on how to grow as a writer. You have to do the work to apply the advice. Also, there are many factors outside of any one person's control that will define whether or not your book succeeds in the way you want it to.
What are the long-term outcomes of a mentor relationship?
"People overestimate how much a good mentor is going to affect their work," Nina Grauer said. "It's great, but you don't need one. However, sometimes people underestimate how much a bad mentor can really mess with you."
Andy Perez echoed that a good mentor can give you feedback, wisdom, friendship, and a networking opportunity. But a bad mentor's effects can be just as real.
"You doubt your ability in your craft and yourself, so you lose the passion you had," she said.
That's why it's always best to be careful and make sure to advocate for yourself.
In many cases, though, mentorship can be just the encouragement and support a writer needs to springboard them into their writing career.
"For me, I finally had someone who believed in my book," Jenna Voris said. "I had someone who was just as excited about my silly little fictional characters as I was and for the first time, I started seeing publication as a when and not an if."
Thank you to all the contributors to this post! Your insight and wisdom are so valued by the Rogue Mentor community!
Michelle Bulsiewicz is a fantasy author and former arts and entertainment journalist. She loves yoga, tea, and the beach but unfortunately lives far away from it in Utah with her husband, son, and pets.
Connect with Michelle: